If you're looking to plan the perfect picnic, then browse our range of stylish luxury picnicware for all the accessories you need for the ultimate fun filled al fresco dining experience with family and friends.
Whether you're planning a Summer picnic at the beach and need a wine cooler for your drinks, or you are off to explore the forest and are looking for a picnic backpack to carry your feast, we've got something for every picnic adventure!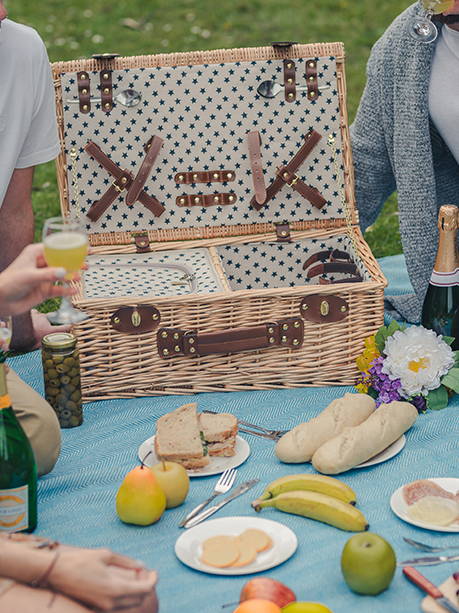 Discover our range of Picnic Basket Hampers. With a variety of sizes, colours and styles, you will be sure to find the perfect one for your next picnic adventure.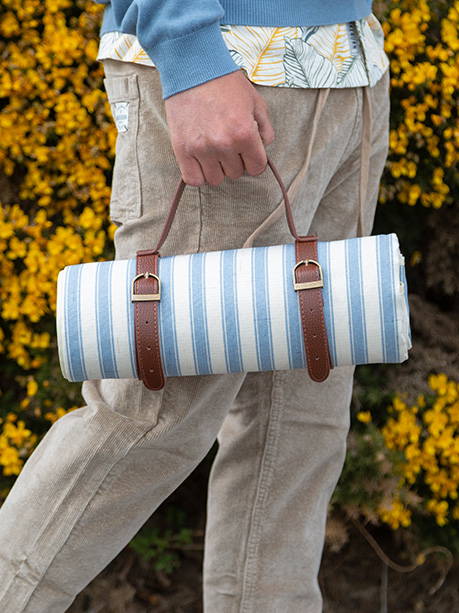 Pick the perfect Picnic Blankets for your next adventure. The stylish designs and various sizes means they can be used for beach mats, family picnic blankets and outdoor picnic rugs.
The Greenfield Collection Blog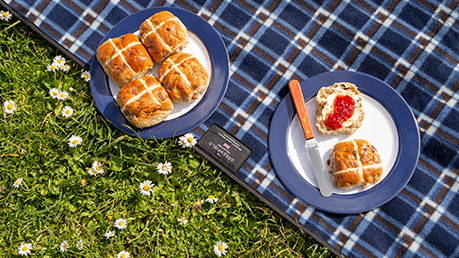 Easter picnic ideas & Easter cake recipe
Are you ready for the bank holiday Easter Weekend? Here's some simple ideas to get in the festive mood with some picnic food ideas! 
Half Term is almost here!
What adventures do you have planned? Short of ideas for outside fun? We've put together some ideas to keep your little ones entertained!